Specialized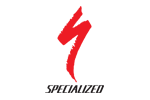 Good enough never created anything truly great. At Specialized we are driven by a singular vision – produce the best cycling products in the world. It's a bold ideal, but it's at the root of everything we do.
Striving to be the best is a constant and sometimes exhaustive journey, but it's the foundation of our success. It's a simple concept that yields impressive results. Innovation is wound into every product
we make because innovation is Specialized.
Showing 1–18 of 35 results